Florida is well-known as a popular destination for retirees, thanks to warmth, sunshine, and a favorable tax climate.
"A lot of people are retiring and need access to healthcare," notes Dana Brunett, manager of the economic development office for the City of Cape Coral. As such, the state in general and Cape Coral, in particular, are strong in the business of medicine, both bedside delivery and the manufacture of medical products.
But before going too far down the road of portraying the area as a haven for seniors, Brunett has an important trend to point out: "We also are getting younger," he says. A couple of decades ago, the average age was 62, and it's now down to 44. Put that into healthcare terms and it makes sense that Cape Coral Hospital was recently honored for a decidedly younger achievement: Southwest Florida's first designated "Baby-Friendly" birth facility.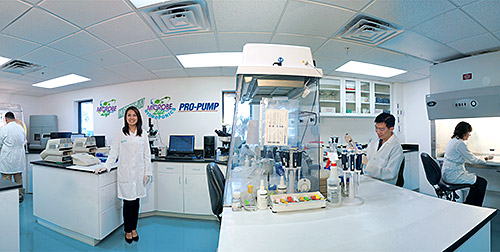 Ecological Laboratories develops and sells 100 percent, all-natural wastewater solutions to the municipal, agricultural, and industrial sectors. Ecological Labs has undergone six expansions of its Cape Coral research, manufacturing, and distribution facility since 1998. In January, the labs hosted more than 40 major customers from 17 countries to perform product updates and training over a three-day period.
An Array of Industry
Cape Coral itself is a relative youngster. Located on the Gulf of Mexico, it was founded in 1957 as a pre-platted, master-planned community. Its population has skyrocketed to more than 180,000, and with an area of 120 square miles, it's the state's third-biggest city geographically.
"Cape Coral is the 10th-largest city in Florida as of the last census, and we're only halfway to our build-out expectancy," Brunett says. That provides plenty of room for business growth, he says, and medical device manufacturing can be found within the city limits and elsewhere in the vicinity. S4J Manufacturing Services, for example, is nearly as old as Cape Coral itself, though it got its start in the Northeast. The second-generation, family-owned company creates ultra-precision components that go into the products of a thousand different client companies worldwide, largely in biomedical applications and research and development. The company founder was initially drawn to Southwest Florida for its abundant back-bay fishing opportunities and relocated the firm about 20 years ago after New Jersey doubled its state income tax. The city's workforce has also been a boon for business. According to CEO Doug Guyre, "The beautiful thing about being a manufacturer in Cape Coral is there's a huge pool of potential employees who live in the Cape."
The positive business climate also attracted Pro Med Instruments to Cape Coral. It's a German company that markets cranial stabilization systems for brain surgery, Manufacturing still takes place overseas, but Cape Coral is the national center for sales and distribution.
Other light manufacturing sectors have been settling into Cape Coral, too. Many of the region's high school graduates opt to move straight into the workforce, so manufacturing is a great option. "We're working hard with young people to get them into the trades. We're trying to avoid the brain drain," Brunett points out.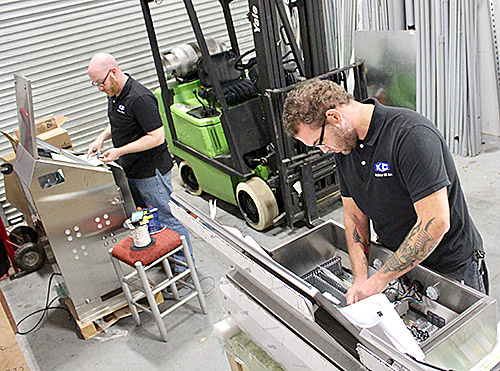 Canada-based Keltour Controls Inc. — a global control panel manufacturer and system integrator — opened its U.S. manufacturing operations in Cape Coral in February 2017 and is already planning an expansion due to a high demand for control panels in Florida.
"One company we brought in last year is already looking for new space," he says. Canada-based Keltour Controls, Inc. launched its U.S. manufacturing operations in Cape Coral in February 2017 and already is expanding into a new, larger facility, according to manager John Parttridg. The company is involved in control panel design and assembly, and wiring and systems integration. There are many customers for such products in Florida, everything from large manufacturers to sewer and water treatment operations whose lift stations use Keltour control panels.
Also drawn by opportunities in wastewater is Ecological Laboratories, which provides all-natural wastewater solutions to the municipal, industrial, and agricultural sectors. The company's microbial products break down organic waste, toxins, and matter that doesn't normally degrade. Because of demand for its services, Ecological Laboratories has expanded six times and has enjoyed the ability to expand.
An Enviable Quality of Life
The presence of environmentally friendly businesses is fitting in a region with unparalleled natural amenities, which appeal to active baby-boomers and millennials. According to a recent Brookings Institute analysis, Cape Coral is ranked No. 7 among cities with the highest growth rates of millennials in the U.S.
However, quality of life in Cape Coral is attractive for people of all ages. That's always a selling point from an economic development point of view, because attracting qualified employees is vital. That's why, Brunett notes, the quality of life is attractive for business owners, too. "Anecdotally, a lot of people who own businesses say they used to come down on vacation and liked it, and they decided to move here."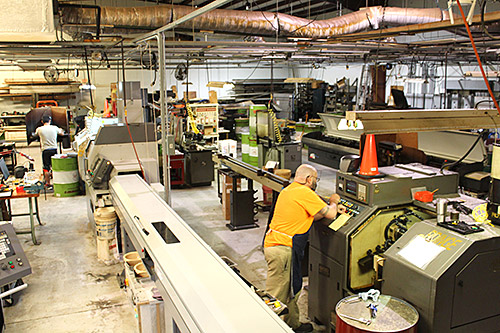 S4J Manufacturing Services has become one of the nation's top three manufacturers of Luer lock connectors, mini quick connects and adapters for the biomedical field. The family-owned business got its start in precision machining in 1965 and evolved, relocating to Cape Coral in 1999.
What's not to like? Taking advantage of the weather and proximity to the Gulf, Cape Coral's planners built more than 400 miles of canals, more than any other city in the world, Brunett says. "In many neighborhoods, you can have your boat in your backyard. Your boat is in the water year-round," he says. "You want to create an environment that people want to be part of. And relatively speaking, our housing is still very reasonable."
It's a situation that's especially great for owners of smaller businesses that are more flexible, and that's what Cape Coral deals with most often, Brunett says. Part of the reason is that despite the availability of larger tracts of land, some aren't yet fully developed with utilities, a challenge the city is working on.
In the meantime, Brunett continues working closely with the small business community; many light manufacturers fall into this category. "Smaller businesses tend to be more nimble, privately owned, and you deal with the decision-makers from Day 1," he says. "I'm happy to hit singles all day long. The numbers still add up."